Anyone notice that little Lego Star Wars App in the marketplace?  Flash, browser-based gaming is no stranger to the online communities.  There are literally thousands of flash based browser games on the web.  Today, however Google previewed the Chrome Web Store and showcased a variety of applications that will be utilized in the web browser.  An older version of Quake is featured below is running in the Chrome Browser and gives a small glimpse of the future.
Many of the applications were noteworthy, however as a gamer I found the Lego Star Wars application to be the most interesting.  The ability to effortlessly integrate gaming into the browser could prove promising for the PC Gaming market.  The growing prowess of HTML 5 is proving mighty useful.
The Chrome App Store will reportedly work with all major platforms including Windows, Linux, Mac and, without question, Chrome OS.  I can't wait to see the Chrome App store in action later this year.  Check the video of Quake running on the Chrome Browser in HTML 5.  I will update with the Lego Star Wars demonstration when it becomes available.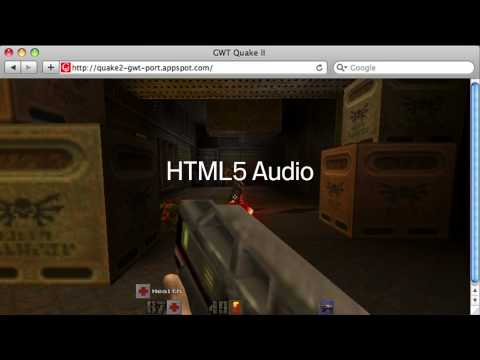 Related posts
coded by
nessus