Writer's Note: This is 17, filling in for my brother arCtiC while he is completing the last leg of his move to Austin!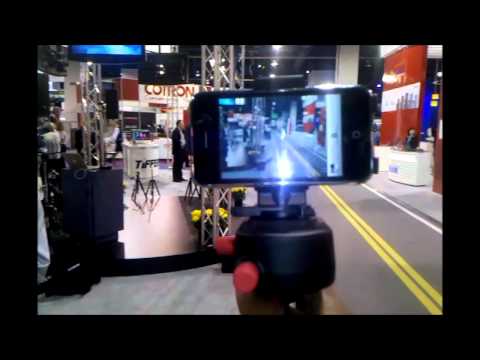 Here is a demo featuring the Steadicam Smoothee from CES. The device takes some getting used to, but certainly could come in handy. Is it worth it for the retail price of $179? Additional information about the device after the jump.
From the Steadicam website:
Now shoot smooth videos and sharp still pictures anywhere – with the Steadicam Smoothee™ presently designed and engineered to work with your Apple® iPhone 3Gs, Apple® iPhone 4, and FLIP Mino HD with mounts for similar devices in the works! Based on the same technology as the big $60,000 rigs used in Hollywood, the Smoothee allows you to capture incredible video and still images without the shakes normally associated with hand-held video shot on the go, right out of the box, the very first time.
Whether you're a novice or aspiring videographer, the Steadicam Smoothee™ allows you to have a richer experience and more fun. The Steadicam Smoothee™ is small and agile enough to take on vacations or follow the action at sporting events. Just attach the camera mount to your device and you're ready to go!  So easy to use. The Smoothee™ let's you "fly" wherever the scene takes you–up and down steps, indoors and outside, through crowds–almost anywhere, with precise, elegant control and ease. Its quick release mount lets you instantly swap camera connections between your Smoothee™ and any tripod. The patented quick release removable mount also serves as a tabletop stand or can be mounted to any tripod with a standard ¼ x20" camera mount. The comfortable ergonomic hand-grip folds up securely when not in use.  Includes quick guide set up instructions and carrying strap