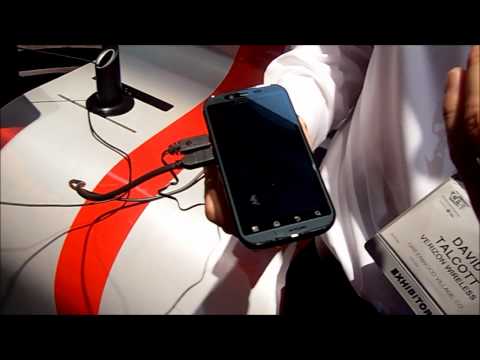 The Droid Bionic was my favorite Verizon Motorola phone at CES.  I have become slightly obsessed with Motorola's line of phones and the Bionic is my new favorite. There were a small number of phones showcasing dual core processors and I made it a point to check out the Bionic.
Among other specs, the coolest perhaps wasn't actually within the phone itself, but the reported speeds on the 4G LTE Network (10-12MB Down | 3-5 MB Up).  Some speed tests brought in blazing 20-30MB Down, due largely in part to the lack of users on the network — still those numbers are ridiculous!  Even though the Verizon iPhone is looming, there is something about Android and the Google phones that has me not wanting to go Apple.
Check out the Droid feature breakdown after the jump.
Droid Bionic Features:
4G Wireless Speeds
512 MB RAM
1GHz Tegra 2 Dual Core Processor
Dual Cameras (8mp rear, 1.3mp front)
Records 720p HD video
4.3″ screen
16GB SD Memory
4G Mobile Hotspot up to 8 devices (additional service)
Related posts
coded by
nessus