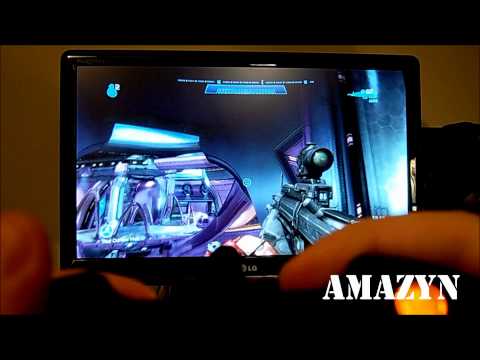 My interest in the Onza has been an ongoing fascination, one that I have covered for over a year now.  There has been quite a bit of controversy surrounding the Onza's multi-function buttons within the MLG Community.  To dispel some of those rumors and misconceptions Skyllus provided another quick video showcasing how to utilize the multi-functional buttons.  Any button can be remapped to the multi-function buttons, located near the traditional "bumper" buttons on a normal Xbox 360 controller.  The buttons cannot be programmed to execute button combinations or anything of that nature.
I recently tweeted that I created a "bumper jumper" controller layout for Call of Duty: Black Ops.  The ability to keep my thumb on the analog as much as possible is a critical factor in competition.  As I've seen in the past, some game developers automatically allow you to configure or remap various buttons (A, X, B, Y, etc) to other buttons on a controller.  The games that provide that option, at least in my opinion, are much better suited for competitive play.  It allows the player to have more control over their ability to perform well and feel comfortable with their controller's button layout.
I believe Razer's approach with the Onza is a step in the right direction.  There are a high percentage of PC competitive titles that allow you to "remap" buttons to whatever feels most comfortable on a keyboard.  Why this has caused such a controversial discussion within the Major League Gaming community is beyond me.  It's a damn cool feature and will definitely create a little more freedom among the competitive community.  Check out more information on Razer's official Onza site.
Related posts
coded by
nessus