Editors Note: This is a product review written by Colin "Skyllus" Fogle, a current member of team AmazYn.
Astro Gaming introduced the A30′s as a lightweight answer to their already popular A40′s.  The intention was that the A30′s would serve as an "On-The-Go" solution which the A40′s could not meet due to their general bulkiness.  They are marketed as being intended for listening to music and making phone calls in addition to gaming.  Given the proximity in price, shown below, I cannot help but to make direct comparisons between the A40′s and the A30′s.
A40 Audio System (with Mixamp) – $250
A30 Audio System (with Mixamp) – $230
A40 Headset Only – $200
A30 Headset Only – $150
Here is a video unboxing showing the contents of the Headset package: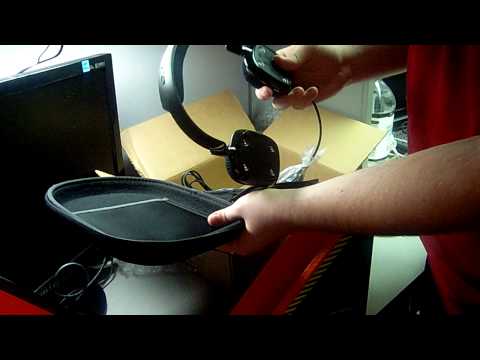 Comfort and Design
The very first impression I had when I opened the box was that these are some really light headphones.  According to a chart on Astro's website, the A30′s are about half the weight of the A40′s.  This is by far the biggest change as far as comfort is concerned, since some people really prefer having hefty headphones and others like them light.  If you're in the latter group, you will enjoy the feel of these headphones.  However, with lightness comes potential durability issues.  They feel pretty sturdy but one thing which I did notice is that they do not flex very far, meaning they could potentially snap if you aren't careful.
Unlike the A40′s, these have an "On Ear" design, meaning the foam sits on the edges of your ear rather than against your head.  Because of this, the first few times I wore these my ears got alarmingly hot and bright red.  I stuck with it and haven't had too many issues now that my ears have adjusted, but I'd wager that some people may have serious issues with this.  Once I got used to the feel, however, the headphones are actually pretty comfortable.  Personally I strongly prefer having "Over Ear" headphones like the A40′s, but these didn't feel too bad once I wore them awhile.
The headset expands and was able to fit my large head comfortably.  It looks like it would also be able to handle smaller heads just fine.  The band expands with one of those typical sliding-track rigs, which I consider a downgrade from the A40′s which features an odd spring system which felt a lot sturdier.  I find these sorts of tracks tend to break pretty often from my experience with other headphones, although I had no issues during the two weeks of using this headset.
Removable speaker tags return for the A30′s, although this time they are a thin piece of plastic which is smaller than the A40 tags.  This means the tags are not compatible with one another, which was a bit of a disappointment for me with my custom AmazYn tags.  You can still make your own designs into speaker tags on Astro's website for $20 a set.
Sound Quality
The A30′s improve on my one sound quality complaint from the A40′s – the voice output is louder.  My team-mates immediately noticed the difference in the volume and promptly rejoiced.  When you pay this much for a pair of headphones you expect a certain degree of audio quality and the A30′s deliver in that regard.  The closed ear design means that a considerable amount of outside sound is blocked, which is useful for anyone gaming in a loud environment.
The headset also comes with an inline mic intended for making calls or talking on a PC.  I plugged the A30′s into my PC which was running Vista and it seemed to default to the inline mic instead of the boom mic which I had plugged in.  I was unable to get it to switch, but admittedly I am not a PC gamer so I may have been missing something.  The quality on the inline mic was alright, but I cannot help but wonder why anyone sitting at a computer would rather have an inline mic than a boom mic.  It seems like the only purpose of this mic is for making calls and I don't think I have ever seen someone talking into a pair of headphones this size while on a cell phone.  I feel like this feature may be worthless considering the cost and size of the headset.
For those looking for some technical specs on the sound quality, Astro currently has a comparison of the two headphones here (screenshotted in gallery below): http://www.astrogaming.com/products/1/Headsets/
Summary
Overall, the A30′s are a quality pair of headphones which I believe struggle from not really having an audience at the current price.  For a gamer who was considering buying the Audio System, at just $20 more you cannot justify not springing for the A40 Audio System.  The "On-The-Go" demographic which they are aiming at with these headphones would be better served buying a nice set of earbuds, and those looking to make calls would be fine with a $30 Bluetooth headset.  If you are a gamer who enjoys a lighter headphone while playing and has some cash to spare, these are definitely a pair to consider as the audio quality is on par with its heftier counterpart.
Here is my video review: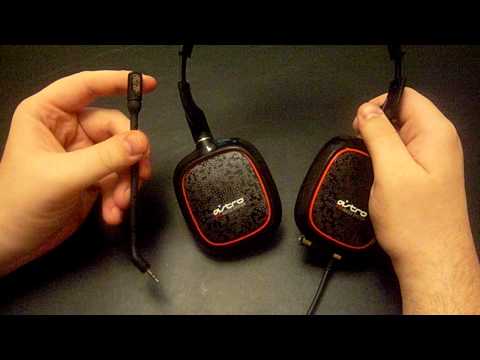 Related posts
coded by
nessus