I have been using Astro Gaming A40 Headsets for two years strong.  During the time period of 2004 to early 2008 I used quite a variety of gaming headphones that never really possessed exactly what I was looking for in great console gaming headphones.  From the Sennheiser 555′s which were very popular on the Pro Circuit from 2005-2007 (and still are to some degree) to the early model Tritton and Turtle Beach headphones. There were no headphones exclusively created for use on console gaming systems, it had always seemed like an afterthought from some PC headphone manufacturer.
Astro Gaming's A40 Audio Systems crept into the Pro Gaming scene during the Major League Gaming 2006-2007 Championship Seasons; nearly identical to my entry and participation within MLG.  One of the major reasons I believe Astro has been successful is based on the introductory tactic of lallowing some of the top tier Professional teams demo their units and provide feedback to improve the quality.  Manufacturers and even game developers take note, they DID NOT ask for feedback from whatever game tester hired from Joe's Crabshack to review their product.  Astro Gaming utlitilized the gamers that spend an absurd amount of time detailing and honing their enire gaming experience to receive the maximum value from a specific game.  These are the same gamer's that thousands, yes thousands, of young gamers are seeking advice from to improve their own gaming experiences.  Astro sells two separate products, the A40 Headsets and the newly revised Dolby Digital Mixamp.  The Audio system can be bundled together for a cheaper price, so if you plan on buying only the headphones please reconsider!  The mixamp is a must-have item to truly get the most out of the headphones.
Right from the jump, Astro Gaming lets us know they are a company all about quality.  The box design is extremely detailed – one that blows most competition out of the water.  I am not overly fond of the Pacman style Mixamp box design, but the A40 BXR SE Edition headphones and amplifier come in two different styled boxes and can be viewed in my A40 unboxing video.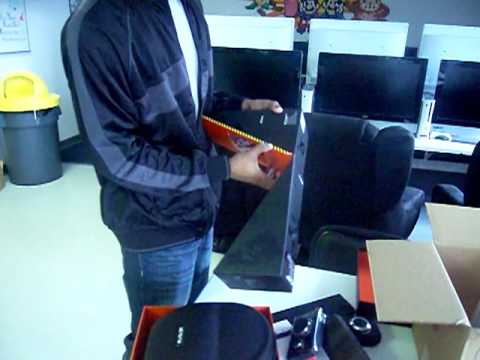 BXR Edition Headphone
All of Astro Gaming's A40 headsets come in a small Astro-labeled Black zip-up carry case and the BXR Edition is no different.  I would honestly prefer a custom designed carrying case because these are "special edition" headphones.  Hopefully that is something they consider in future special editions.  The BXR edition headphones I purchased are styled in the Military Green color scheme, unfortunately I decided to wait a few days too late, missing out on the red style I preferred — they sold out quickly.  There are no major, noticeable differences between the standard Astro A40 headset and the BXR Edition
.   I need to further investigate the earlobe cushion space on the BXR editions and the standard A40s.  The BXR's felt slightly smaller on my ear, but I believe it was because they are brand spanking new and have not been broken in.
One thing I love about A40′s is the comfort level. It lasts for a very, very long time making any game I am playing that much more enjoyable.  The cushioning on the inside of the headphone really conforms to your ear making the A40s some of the most comfortable gaming headphones in existence.  The headphones also rotate in DJ-esque manner allowing you to move freely and look kind of cool with them around your neck. Fidgeting around with uncomfortable headsets is annoying so kudos to Astro for getting it right with the A40.  The outside of the headphone has an open-eared section that allow for custom "speaker tags."  This is one of the coolest design features that really sets the Astro Gaming brand apart from the competition.  The BXR edition come with a specific, custom design pictured below.  The tags magnetically lock into place on your headphones — no worries with them randomly falling out of place.  There is also a a small foam piece that can be placed onto the headphones, inbetween the tags and the headphones, to drown out nearby surrounding noise.  It is not extremely useful, however it does drown out some noise.  If someone in the house is running the vaccuum, you will hear it, but if you may occassionally not hear someone call your name to do chores.  The boom mic can be placed on either the right or left ear and if you have an overly large head they adjust well to any dome.
In Three Words:  Cool (really freakin' cool), Comfortable, Customizable.
Mixamp
Here are my old (left) and newly designed mixamp (right) pictured side-by-side.
The A40 Mixamp works extremely well.  It includes red/white stereo sound inputs, coaxial sound input, and optical sound input; virtually working with any gaming setup out there.  The large master volume control works in conjunction to the voice/game volume control directly below it.  The newly designed Mixamp now works with the PS3, so the Sony fanatics can get a taste of what truly makes these headphones great.  The sound quality is incredible and sound variances can be noticed in the slightest of things. Location or directional based sound (Left, Right, Forward, Behind) can be measured by the number of times someone runs up behind you in Modern Warfare 2 and knifes you in the back…did I mention this does not happen when you are wearing Astros? Okay, in all seriousness it still happens, but you can hear someone running behind you and to the left — at least providing an opportunity to react.  Surface sound is just as important and can also be a huge factor in the multiplayer shooters.  Walking along stone, water, metal or other types of programmed surfaces sounds can all be heard with clarity.
One major gripe is that the voice clarity and quality with someone else online can at times be frustratingly difficult to hear.  For perfectionists, finding the right balance between game sound and voice sound can be time consuming.  If the slightest action bumps the volume control out of whack it could take another few minutes trying to adjust it again.  Controls are frequently turned out of previously set positions because of the tight-fitting Mixamp sleeve that came with my original A40 Audio System, but not my BXR Editions…what's up with that?  Another frequent problem with the older A40 mixamp involved the voice input/output cable going bad from the mixamp to the Xbox 360 controller.  There were dozens upon dozens of problems with the older models, so I will be on the lookout over the next few months to see if mine decides to die — like so many others.
Setting up the Astro A40 Headset and Mixamp does require instruction, but for those that ignore instructions (like myself) it's not that big of an issue and can be figured out in a matter of minutes.  The Mixamp is powered through a USB cable that plugs into a computer or gaming console.  AA batteries can also provide power and they recently released a rechargeable battery for those that may want to carry one less cord.  Sound setup is as easy as identifying which sound inputs you want to use between the Red/White, Coaxial, or Optical sound inputs.  It really sucks that the A40′s do not include an Optical cable.  At the price they sell for, I think they should include it…Tritton has you beat there.
What sets this Mixamp apart from the competition has to be the built in voice line that can be used at LAN competitions or local LANs with your friends.  The mixamps can be interconnected to create a separate audio line for voice chat, usually it works well with teams.  Not having the luxury of using this feature prevents truly experiencing the Astro A40 Headsets and special editions in all their glory.
End of the Day
The Astro Gaming A40 BXR Edition headsets are not by any means ground-breaking from the other headsets in the Astro Gaming family.  The custom look and design are neat and the sound quality of the system stays in line with the rest of the standard A40 systems.  Anyone looking for a huge jump in sound quality from the standard Astro A40s won't find one.  These were created for gamers looking to set themselves a part from all the other Astro owners.  The price is set fairly steep at $249.95, in relation to other headset competitors in the console/PC gaming industry, but I believe it is well worth the purchase.  Apple sets high margins on computers, Astro Gaming may have niched the high-end margins on gaming headphones.  It is an outstanding product that works well at major gaming competitions or for loners looking to squeeze a little more out of their gaming experience.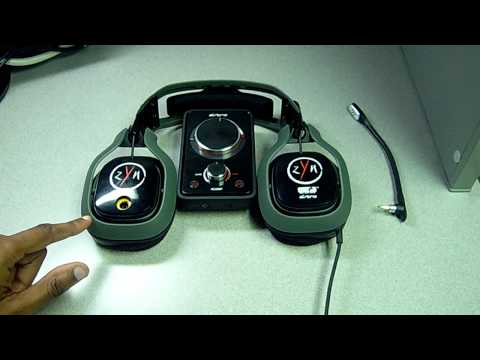 Related posts
coded by
nessus