It is getting down to the nitty gritty and we have just over a week before we depart for MLG D.C.  Unlike the previous two weeks, I am showing a bit of gameplay with narration/commentary by Skyllus and me.  I think Skyllus would agree that we are a long ways away from being where we want to be, but seeing our gradual progression is very pleasing.
We started playing quite a bit more on the Gamebattles $10,000 Dr. Pepper Ladder because the quality of matches is quite a bit greater than that of our current scrimmage list.  Believe me when I say, it is no easy road to the top; despite our near .500 record (11-12) we're hanging with the some of the seasoned Halo players when it comes to Slayer — our primary goal going into D.C.  Among the teams we've played that have beaten us, the best, without question has been Team Zekkou  (full list is below):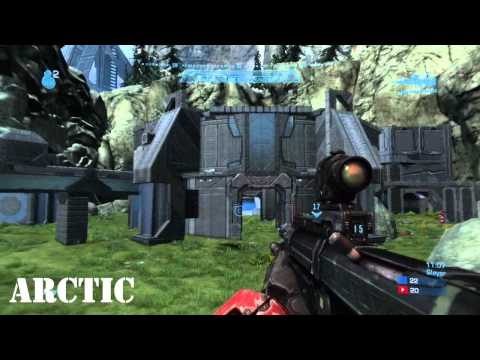 Team BDAN v2 on 9/22/10
Team Zekkou on 9/23/10 (1st on Ladder)
M-Theory on 10/1/10
Trend Settaz on 10/1/10
PokerStaRz on 10/2/10
Team iCy on 10/2/10 (17th on Ladder)
Virgin Gaming on 10/2/10 (29th on Ladder)
NewBreed on 10/3/10
Breaking Away on 10/3/10
Breaking Away on 10/3/10
Rated R Skill on 10/4/10
Slayer Total: 570 (AmazYn) – 699 (Opponents)
Flag Totals: 21 (AmazYn) – 35 (Opponents)
The slayer deficits are definitely diminishing, as are the gaps between flag captures.  One thing that continues to plague us as a team is our slaying abilities during objective gametypes.  We are obviously using a lot of these matches as an opportunity to test out different opening rushes, flag capture routes, and various strategies.  The major problems we have identified are our individual positioning and timing pushes.  There is a strange, methodical balance between killing enemies and attempting to catch them on respawns during objective gametypes.  I have a greater respect for the players that truly understand the game and have that "knack" down to a science. The later part of our matches yesterday (Oct. 4th) seemed to be more of a gelling period with our first 3-consecutive wins and a very close loss to Rated R Skill.
This is just a glimpse at how I personally analyze data and game plan for other teams.  I find it very useful that Bungie has provided such an outstanding tool. The ability to track in-game statistics and plot out areas that need improvement is vital to success. These are the types of things that really get me excited to sit down and micro-manage my team, create strategies, and outwit opponents.  That being said I hope you enjoy the video and I'm looking forward to our Week 4 progress.
Related posts
nessus